Tierra Hosting Announcements
Be the first to know - stay informed.
Welcome to Tierra Hosting's latest news page, where you can stay up-to-date with all the recent updates and changes to our hosting and domain services. Our team of experts is dedicated to providing you with the best possible experience, which is why we constantly strive to improve and update our offerings. Here you will find the latest news on new hosting plans, updated plan options, additions to the control panel, changes in domain availability and pricing, and much more. We're excited to share all of our latest updates with you and help you make the most of your hosting and domain services.
Accessing Email
Posted: 2020-05-26 12:50:20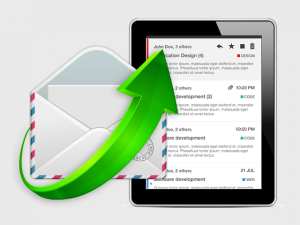 All of our accounts have the ability to access your email, address books, calendars, tasks and other content though a Web browser on your computer or mobile device.
To make the magic happen on your mobile device, you will need the following information:
Secure SSL Settings (Recommended)
Username:
Use the email account.
Password:
Use the email account's password.
Incoming Mail Server:
mail.tierrahost.com
IMAP Port: 993
POP3 Port: 995
Outgoing Mail Server:
mail.tierrahost.com
SMTP Port: 465
Non-SSL Settings (NOT recommended)
Username:
Use the email account.
Password:
Use the email account's password.
Incoming Mail Server:
mail.tierrahost.com
IMAP Port: 143
POP3 Port: 110
Outgoing Mail Server:
mail.tierrahost.com
SMTP Port: 25/2525