Free of Charge
Easy–to–use website building tool.
Tierra Hosting offers a user-friendly website builder that allows you to create a professional-looking website without the need for coding. With a variety of distinctive designs, color and layout configurations to choose from, you can easily customize your site to your liking. The best part is that all design themes are mobile-optimized and work seamlessly on any device.
Additionally, the website builder is included with all cloud hosting plans, VPS hosting, semi-dedicated hosting, and dedicated web hosting setups that use the Tierra Hosting Control Panel, making it easy for even those with no website design or development experience to get started and have a professional-looking website up and running in no time.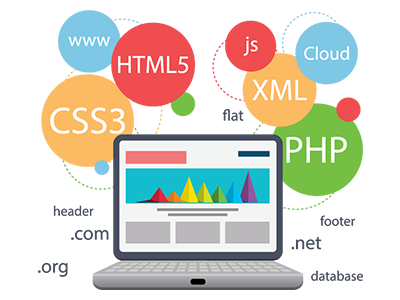 A simple–to–use website building tool
No programming skills are needed
The most important feature of the Tierra Hosting's website building tool is that it's really as simple as ABC. It relies on content elements which you can add, modify and move around as you wish. Anytime, you are able to embed images and videos, launch an online journal, or install an image gallery on your site, all with just a mouse click.
You can do everything and design an amazing website without having to write a line of PHP, HTML or MySQL, etc.
A set of easy to re–design designs
Good–looking design templates that look impeccable on phones, tablets and desktops
With the website building tool, you'll gain access to quite a number of zero–cost website templates for all kinds of websites like personal pages, online stores, discussion forums, to name a few.
Every website theme is available in a few layouts and supports lots of color setups. Additionally, you'll gain access to a vast collection of ready–made photos and will have the opportunity to select from more than a hundred different fonts for your site. Each site template is fully optimized for devices. In case you choose to replace a selected website template, you will be able to do that in a matter of seconds. All of the pages and changes you have made will remain intact.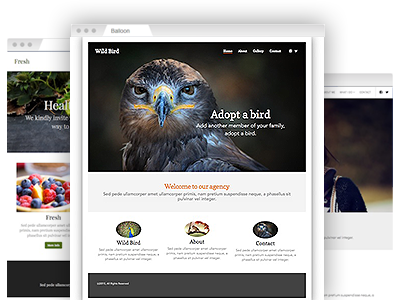 ↑